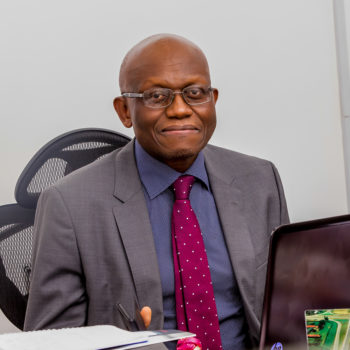 Dr. Kofoworola O. Ogunyankin MD, FACC, FASE, FRCP
Dr Kofoworola Olufunsho Ogunyankin is a cardiologist and a specialist in echocardiography. He trained in the UK, US and Canada.
Schedule
Mon-Fri:

8am - 7pm

Saturday:

11am - 2pm

Sunday:

Off
About Dr.  Ogunyankin
---
A Cardiologist and a specialist in Echocardiography, Dr Kofoworola Ogunyankin is the Co-Medical Director . He is a Fellow of the Royal College of Physicians of London, the American College of Cardiology and the American Society of Echocardiography. Prior to returning to Nigeria in 2010, He had a career for over 14 years in academic Medicine as a cardiologist. He was on the Faculty of Northwestern University Feinberg School of Medicine Chicago IL, and prior to that, Queens University School of Medicine, Kingston, Ontario Canada. He has numerous publications in Hypertension, Diastology, early detection of heart disease, Right ventricular function and Speckle tracking imaging. He is one of the authors of the American Society of Echocardiography guidelines of performance of echocardiography. He is the principal investigator for Africa in the World Alliance of Societies of Echocardiography Study. He has incorporated academic Medicine practice, advanced echocardiographic imaging and clinical research into the activities of First Cardiology Consultants.
DR KOFOWOROLA OGUNYANKIN SCHOLARLY BIBLIOGRAPHY
Areas of Practice
---
Internal Medicine

Cardiovascular Diseases

Advanced Cardiac Imaging

Echocardiography

Hypertension and Diastology

Non-invasive evaluation of cardiac transplantation
Research Oriented
---
Author of a myriad of original medical publications

Reviewer for several cardiovascular disease journals

The current African Continent representative on the International Relations Committee of the American Society of Echocardiography (ASE)

Research interests include early detection of heart diseases