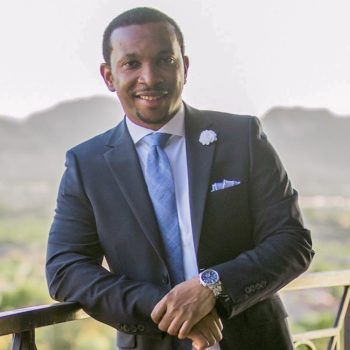 Kelvin Memeh MD, MBA, MRCS
Consultant Endocrine and General Surgeon
Dr. Kelvin Memeh is a US-trained Endocrine and General Surgeon. He graduated from the University of Benin College of Medical Science in 2007 with distinctions in Anatomy and Physiology. Subsequently, he started his post-graduate surgical training at the Delta State University Hospital, Oghara, Delta State. But he left for the Republic of Ireland in 2011, where he continued his surgical training and subsequently received the prestigious Membership of the Royal College of Surgeons(MRCS) in Ireland. With a desire to train as an academic surgeon – integrating clinical research, teaching, and evidence-based practice – Dr. Memeh left Ireland for the United States. He completed his surgical residency training at the University of Arizona General Surgery Residency Program in Tucson, Arizona, where he received several academic excellence awards and hospital systems-led training in physician leadership. Dr. Memeh then completed a 2-year subspecialty fellowship training in comprehensive endocrine surgery at the University of Chicago Medical Center. Dr. Memeh is board-certified in surgery by the American Board of Surgery and holds a surgical subspecialty certification in Endocrine Surgery by the American Association of Endocrine Surgeons.
Area of Practice
At FCC healthcare, Dr. Memeh is available to provide surgical consultations and operations for both endocrine surgical disorders (such as tumors/cancers of the thyroid, parathyroid, adrenal and neuroendocrine glands), and general surgical diseases (such as gallstone disease, hernias, bowel tumors, skin tumors, breasts lumps, appendicitis and appendiceal tumors). He also performs upper endoscopy and percutaneous endoscopic gastrostomy (PEG) tube placement.
Research and Leadership Interest
Given his interests in physician leadership and healthcare innovation, Dr. Memeh has a Master of Business Administration (MBA) degree – graduating with honors distinction – from the Quantic School of Business & Technology. He is an active academic surgeon with several publications, book chapters, and conference presentations representing his research interests in health economics, clinical outcomes, and health data science research. He is currently at the thesis stage of a master's degree in Public Health Science at The University of Chicago. Dr Memeh is also a peer-reviewer for the Gland Surgery journal and the Journal of Medical
Insights
Click here to connect with Dr Memeh on LinkedIn.
Click here to see some of Dr Memeh's Publications.