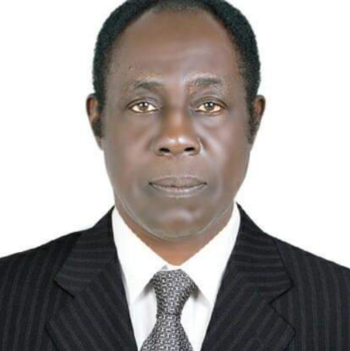 Dr Francis Olubunmi ILORI (MB.BS,KCW)
Sir (Dr) Francis Olubunmi Ilori graduated Bachelor of Medicine and Bachelor of Surgery from the University of Ibadan in June 1976.
He had his internship experience in the State hospital of Oyo state, in Ibadan. This afforded him the opportunity to gain practical experience in the fields of surgery, obstetrics/ gynaecology and orthopaedics.
He served in the National Youth Service Corps in the fifth(5th) Brigade field ambulance in Owerri, Imo state. He was solely in charge of the Medical reception station of the field ambulance in Owerri.
He also attached himself to two private hospitals in Owerri, to further gain more experience, especially in the field of surgery.
After completion of the national service, he was employed as the only general practitioner by Mercy Specialist Clinics, which midwifed the Eko hospital.
In Mercy specialist clinics, he worked solo and in joint consultations with three specialists namely Late Dr A.Eneli (Obstetrics/  Gynaecology), Dr S.F.Kuku (Internal Medicine) and Late Dr A.Obiora (General Surgery).
He obtained certifications to practise medicine in six out of the seven emirates comprising the United Arab Emirates, with the exception of Abu Dhabi. He had a brief stint travelling in and out of the Kingdom on hospital attachment.
He is available for consultation on the below-listed aspects of general medical practice
1.Medical examinations (annual medical check-up,Pre-employment/ Pre-school admission,Visa requirements,food handlers)
2. General wellness clinics (Cancer screening, metabolic index screening etc)
3. Sexual wellness
4. Follow-up treatments
5. Minor surgeries
6. Day-to-day common ailments.