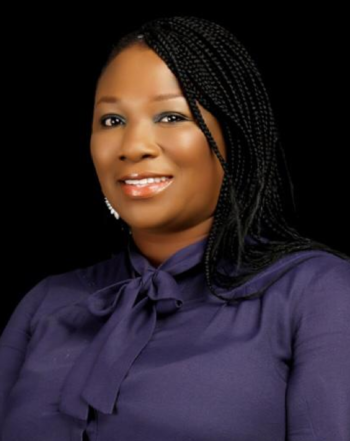 Dr Busola Olamuyiwa
Consultant  Clinical Psychologist for First Cardiology Consultants
(M.Sc., Applied Psychology (PSI), B.A Honors in Psychology (PSI), Diploma in Cognitive Behavioral Therapy,  British Psychological Society (BPS) Verified Test User: Occupational and personality, and the Consultant  Clinical Psychologist for First Cardiology Consultants (FCC). 
Busola received her M.Sc. in Applied Psychology from Dublin Business School of Psychology specializing in  Clinical and Organizational Psychology. She has over 10 years experience as a Consultant, Researcher and  Clinical Psychologist within Ireland and Nigeria.  
Busola is a member of the British Psychological Society's verified test user with Membership No: RQTU  486391. She is also the present Public Relation Officer (PRO) of the Nigerian Association of Clinical  Psychologists (NACP, Lagos Chapter) and a member of the Psychological Society of Ireland (PSI). 
She works with clients to improve their emotional well-being, coping skills and other life's skills using well researched modern psychological interventions. Her role is to ensure that her patients maximize their potential and minimize the distress associated with their problems.  
She has clinical expertise in the management of depression, anxiety, self-harm, emotional issues,  managing teenage challenging behaviours, behavioural issues, adjustment to physical illness,  schizophrenia, childhood trauma, bullying, stress management, sexual abuse, sleep problems and neurological disorders (Autism, ADHD and other related problems).